Hollywood Mold Remediation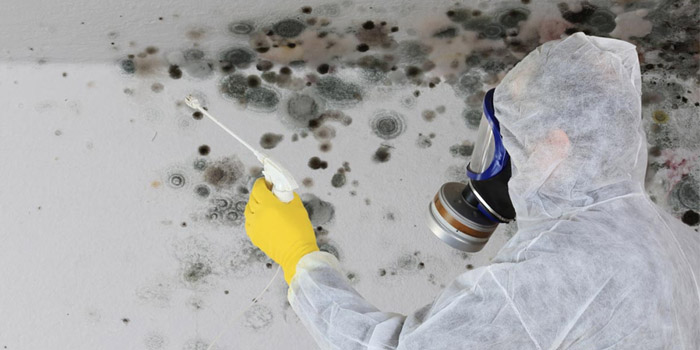 Hollywood Mold Remediation: What You Need to Know
Mold commonly affects homes or buildings, especially after water damage or flooding. Also, mold can cause health issues like allergies, asthma, infections, and respiratory problems. Mold can also damage the structure and appearance of your property, reducing its value and comfort.
You must immediately hire a professional mold remediation service if you suspect a mold problem. Mold remediation is finding, removing, and preventing mold growth on your property. Here are some critical steps and benefits of mold remediation:
Inspection:
A qualified mold inspector will assess your property and identify the source and extent of the mold problem. They will use specialized equipment and techniques to detect hidden mold and moisture.
Containment:
The affected area will be isolated from the rest of the property using plastic sheeting, tape, fans, and negative air pressure. This will prevent the spread of mold spores to other areas during the cleanup process.
Removal:
The moldy materials will be carefully removed and disposed of according to safety standards. Depending on the severity of the damage, this may involve cutting out drywall, carpeting, flooring, insulation, or wood. The remaining surfaces will be cleaned and disinfected with approved products.
Restoration:
The removed materials will be replaced with new ones that match your property's original design and quality. The restored area will be tested for moisture and mold levels to ensure it is safe and healthy.
Prevention:
The root cause of the mold problem will be addressed and fixed to avoid future recurrence. This may involve repairing leaks, improving ventilation, installing dehumidifiers, or applying sealants or coatings.
Mold remediation can help you protect your health and investment by eliminating mold from your property. It can also improve indoor air quality, comfort, aesthetic appeal, and energy efficiency.
Contact us today for a free estimate if you need professional help with mold remediation. We are certified, experienced, and reliable experts who can handle any size or type of mold project. We guarantee 100% customer satisfaction. Don't let mold ruin your property – call us now!
We Use Advanced Tools and Equipment for Mold Remediation
Our team members are trained and have been certified by the IICRC – the Institute of Inspection, Cleaning and Restoration Certification. We only use the most advanced tools and equipment to make sure your home is free of mold and your family is safe. Among our preferred tools are the following:
Inspection tools. Mold can easily hide in hard-to-reach areas where you might not immediately see it. Our experts always carry specialized inspection tools, to make sure no mold spore goes undetected.
Thermo-hygrometer. This effective tool provides temperature and relative humidity readings.
Moisture sensors and moisture meters. Moisture can make mold growth even without actual water damage. Our moisture sensors and meters will help us detect the presence of moisture to spot the spores on their tracks.
We are available 24/7 for Mold Remediation Services in South Florida. Black mold removal, toxic mold, mold removal, medley smell. Residential & Commercial. Licensed & Insured. Free evaluation. Insurance Billing.