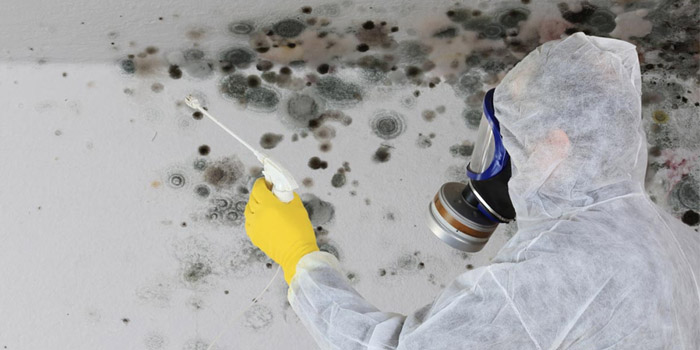 Mold can be costly, difficult to remove, and dangerous for your health. Improperly handled water damage can lead to mold. If the mold is left unchecked, it could result in reduced indoor air quality and an unsafe environment. If your home or commercial building has a mold problem, don't hesitate to enlist our certified restoration specialists to help you remove mold and restore your property.
Our experts have been thoroughly trained in the most advanced mold remediation techniques. Their training includes safety measures, engineering controls, containment methods, and how to use standard approved work practices and professionalism. Needless to say, when you hire Service Pros for your restoration property needs, you're hiring for quality, transparency, and efficiency at a fair price.
Residential Mold Remediation
Mold found in residential homes can lead to respiratory issues, long-term illness, and even death. Though these conditions are rare, it is not a risk worth taking. If you spot even the slightest sign of mold in your home – whether in the attic, basement or elsewhere – contact Service Pros. We provide immediate mold remediation services for homeowners throughout the country.
Our mold remediation services utilize advanced techniques and equipment, guaranteeing to rid your home of the problem. Our mold experts know where to look, such as in attics, crawlspaces, basements, and behind walls, to track and stop mold for good.
Commercial Mold Remediation
We are all fearful of mold in our own home. But what about your business? As a business owner, you must think of your employees, customers, and health. If mold is present in your business, everyone is at risk. Mold could shut you down for the foreseeable future.
With Service Pros, we are committed to ridding your business of any signs of mold. We know just how dangerous mold can be to your health. To combat it, we use advanced restoration equipment and safety gear to remove mold from your property.
We Use Advanced Tools and Equipment for Mold Remediation
Our team members are trained and certified by the IICRC – the Institute of Inspection, Cleaning, and Restoration Certification. We only use the most advanced tools and equipment to ensure your home is mold-free and your family is safe. Among our preferred tools are the following:
Inspection tools. Mold can easily hide in hard-to-reach areas where you might not immediately see it. Our experts always carry specialized inspection tools to ensure no mold spore goes undetected.
Thermo-hygrometer. This effective tool provides temperature and relative humidity readings.
Moisture sensors and moisture meters. Moisture can make mold growth even without actual water damage. Our moisture sensors and meters will help us detect the presence of moisture to spot the spores on their tracks.