Vandalism & Graffiti Cleanup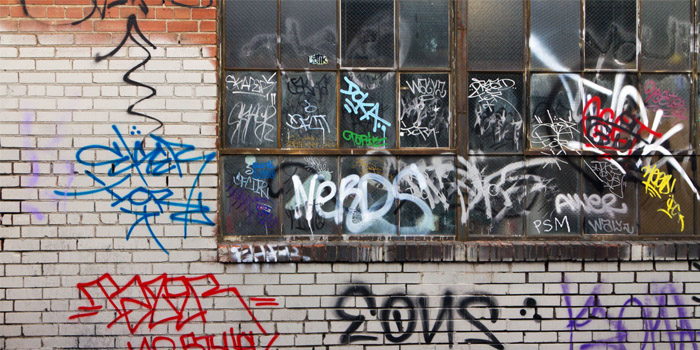 While some people may find the look and style of graffiti appealing, it has its place in the world. That place is not on the side of your home or business. Removing graffiti quickly is critical. Working fast reduces the risk of it happening again and ensures the mess is easier to clean. Once the paint dries, it's tougher to remove.
Your local Service Pros can quickly and efficiently remove vandalism and graffiti using industry-leading techniques and equipment. Even better, our team members are trained and have been certified by the IICRC – the Institute of Inspection, Cleaning and Restoration Certification and work with most major insurance companies. You're covered!
Graffiti Cleanup and Removal
As a home or business owner, graffiti on the interior or exterior is troubling. For one, it reduces property values. And two, as a business owner, graffiti can scare away potential employees and customers. They may fear an unsafe environment.
Service Pros proudly offers generally cleaning and graffiti removal 24/7. If the paint is left too long, the cleanup process can become long, drawn-out and often expensive. You may need to repaint afterward due to stains and discoloration. The key is timeliness.
Vandalism Cleanup and Restoration
If a building is left unattended and someone smashes in a window, it can lead to water and mold damage in time. As a property owner, finding your home or business in a smashed state can be troubling.
Your local Service Pros provides:
Odor removal and deodorization
Debris removal
Water damage restoration
Fire damage restoration
Mold remediation
General cleaning
For 24-hour vandalism and graffiti cleanup, call your local Service Pros today.
We are available 24/7 for Vandalism & Graffiti Cleanup Services in Hollywood, Florida. Residential & Commercial. Licensed & Insured. Free evaluation. Insurance Billing.