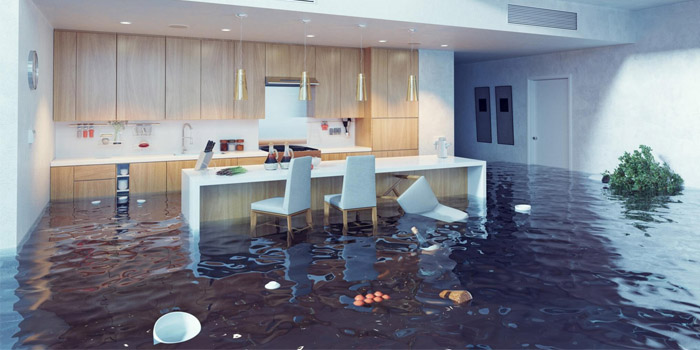 Water damage is more than just annoying. It can wreak havoc on your property in no time if left untreated. Water damage shrinks leather, warps wood, damages carpet, and causes other serious issues. It should be considered an emergency as, depending on the source, this can also become a health hazard and lead to mold problems. 
Immediate damage repair prevents damage from further destroying your residential or commercial property.
The Water Restoration Experts
At Service Pros, we are property restoration experts. Our team members are trained and certified by the IICRC – the Institute of Inspection, Cleaning, and Restoration Certification. When you hire our company to perform any property restoration service, you're hiring qualified experts who can determine issues and make educated assessments of the remediation efforts that your property needs. Our team knows to follow all federal, state, and local regulations; they also follow the IICRC guidelines and processes for water mitigation.
The Water Damage Restoration Process
Mitigating such damage requires trained specialists who can address all potential consequences and repercussions. Once our team arrives, we can handle the more challenging water removal tasks. Mitigating water damage requires trained specialists who can address all potential consequences and repercussions. Our water damage restoration process includes the following steps:
Carry out an initial inspection. Sometimes water damage occurs in places that you can't see. We will look at the source of water intrusion and analyze the damage using our advanced moisture detection equipment. We will also discuss our findings and the recommended fix during our initial inspection with you.
Mitigate further damage. We want to protect your property and personal belongings as much as possible. We will thoroughly dry and clean the area to avoid as much extensive damage as possible.
Control moisture intrusion. Our team of experts is ready to find the source of water damage. They will then proceed to control and correct the water intrusion.
Control the spread of contaminants. The certified technicians at Service Pros will thoroughly clean and dry the damaged water area as quickly and effectively as possible. The team will bring the most advanced tools and equipment, like a thermo-hygrometer, to get the job done.
Dehumidify and ventilate. This is imperative to prevent mold growth and secondary water damage.
Complete a final water damage inspection. Once the area has been cleaned, dried, and ventilated, the team can conduct a final review to ensure nothing was missed.
Repair and restore the property as needed. We will complete any necessary repairs to return your property to its pre-damage state.
We Handle Everything!
Throughout every step of the process, we handle your belongings with utmost care. We go to great lengths to ensure mold is not an issue after restoration and that your indoor air quality is top-notch.
Whether you're dealing with the aftermath of a flood, a plumbing leak, or other disasters, call Service Pros for any water damage restoration services you may need!
We are available 24/7 for Damage Cleanup Services in Hollywood, Florida. Residential & Commercial. Licensed & Insured. Free evaluation. Insurance Billing.