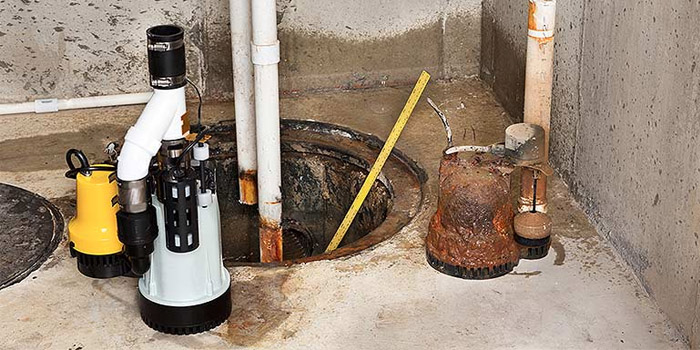 Your home's sump pump is a failsafe in the event of flooding or significant water damage. The system is designed to combat any excess water from entering your home from below. Over time, or due to heavy usage, your sump pump may fail. The resulting backup can be quite severe. The key is to schedule professional sump pump maintenance and cleanup services annually.
To properly clean your home's sump pump, we'll need to remove any accumulated dirt, gravel, and debris. In doing so, we increase the efficiency of the system and extend the lifespan greatly. Furthermore, our technicians will examine the discharge line for signs of blockage and remove it promptly.
Residential Sump Pump Cleaning
A residential sump pump cleanup involves removing all debris from the system and discharge line in one convenient appointment. Our technicians are quite thorough in how they operate. Your system will be completely free of dirt, gravel, and more.
Commercial Sump Pump Cleaning

A commercial sump pump is often larger and occasionally more complex. As such, our technicians train extensively to provide thorough cleaning and maintenance for a commercial sump pump. We'll ensure your system is running smoothly year-round.
Sump Pump Cleanup Process

Our sump pump cleanup process utilizes firsthand experience and advanced equipment to remove dirt and debris. We then test the system to ensure everything is in working order before we call it a day.
Address:
3801 S Ocean dr suite E1,
Hollywood, FL 33019